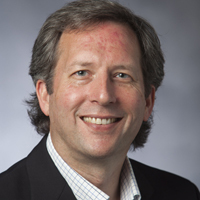 Dr. Joe Nadeau in the department of civil and environmental engineering wanted to promote student learning and engagement in his course and help answer questions, but did not like the discussion forums in Sakai. He does like Piazza, which has now been integrated into Sakai by the request of faculty.
The name Piazza comes from the Italian word for plaza–a common city square where people can come together to share knowledge and ideas; Piazza facilitates this communal atmosphere.
Peeking into Piazza
 Dr. Nadeau has utilized Piazza, via Sakai, in five courses over the past two years. Here are some of his views on Piazza.
Example question and answer
The general structure of a question posted to Piazza consists of three parts: the question, the students' answer, and the instructors' answer. Due to the wiki-like environment, all students can add to and refine the text of the question and the students' answer while instructors can contribute to all three parts.
After a question is posted, students and instructors can endorse it as a "good question." In the example below, the instructor has endorsed the question as a good question. Similarly, students can endorse good student answers and good instructor answers and instructors can endorse good student answers.
Should there be lingering questions related to a given posted question and its responses, follow-up questions can be posted. These follow-ups, if present, will appear below the instructors' answer. In the example below there are no follow-up questions.
Class at a Glance
When the instructor opens Piazza, he sees a summary "Class at a Glance".
As this course is now over, there are no unread posts, no unanswered questions and no unresolved follow-ups. While a course is ongoing, the class at a glance view keeps the instructor informed quickly. Note that for this course of 25 students, there are 394 contributions (posts, questions, and responses) and the average response time is 65 mins!
Course Report
The Course Report snapshot below shows useful data, including a list of the top contributors.
Student Participation Report
Piazza generates a report listing individual students and how much they used Piazza. This information is useful in assessing participation.
What are the benefits of using Piazza?
Dr. Nadeau has used Piazza in five courses.  Why?
Engages learners by sharing questions and answers, participating in constructing answers and creating a sense of community.
All students in the course have the opportunity to benefit from the questions posed by other students in the class.
Search feature makes it easy to quickly locate relevant posts.  Piazza facilitates tagging and categorizing posts.
Essentially eliminates the need to answer the same question multiple times. When questions are similar they may be linked.
Shy students are more prone to get engaged since they can contribute anonymously.
Instructor endorsements can acknowledge insightful questions as well as effective and thoughtful answers.
Mobile friendly Piazza apps (iPhone/iPad and Android) give the instructor a simple way to check in on the class during spare moments between meetings, and provides students with an easy way to connect with the instructors and other students.
Piazza provides support for formatting equations.
The instructor can view the evolution of the students' response using the "History Bar".
It's easy to keep up with class activities via the Piazza reports, illustrated above.
Piazza reports make it easy to evaluate student participation and engagement.
Dr. Nadeau's tips for using Piazza
Instruct the class how you would like Piazza to be used. For example, encourage students to clarify and correct others' questions and answers as there is an initial tendency to not want to modify someone else's entry. Explain the benefits to the student who knows the answer to share it. Instruct the class that follow-up questions should be directly related to the original question and answers; there's a tendency to post new questions in the follow-up to a tangentially related question.
Together with TAs, be actively involved–but not too quickly; give students a chance to respond to each other.
Encourage thoughtful questions and effective responses by endorsing good questions and answers.
Encourage active participation. In his courses he awards 5% participation credit.
Don't allow "anonymous to instructor" posts; students will be more thoughtful in their posts. Students can still post anonymously to classmates.
Piazza is not a replacement for regular office hours.
Other ways to use Piazza
Piazza could be used in large classes during class as a "back channel" if you have TAs or co-instructors to monitor the incoming posts.
In synchronous distance learning courses students could use Piazza to stay connected.
Could Piazza be used in humanities or social science courses to facilitate collaborative writing?
Learn more about Piazza